Submitting details.
Please wait ...
Demarcation | Business Directory | Goldfields Key
Found 2 Results for Demarcation Near Kalgoorlie-Boulder & the Goldfields-Esperance WA
Freyssinet Australia Pty Ltd Verified
23E Johnston St East, Boulder, WA, 6432
ISO 9001, AS/NZ 4801, and ISO 14001 Certified
Experienced Applicators of Coatings and Linings
Surface Preparation & Cleaning Prior to Application
To effectively conduct building investigations and refurbishment works, it is essential to have efficient and well-coordinated management and workforce teams. These teams ensure minimal disruption to ...Read more
Monday
8:30am
-
5:30pm
Tuesday
8:30am
-
5:30pm
Wednesday
8:30am
-
5:30pm
Thursday
8:30am
-
5:30pm
Friday
8:30am
-
5:30pm
Saturday
closed
Sunday
closed
Perth Concrete Solutions Verified
, Kalgoorlie-Boulder, WA, 6430
Superior Demarcation & Flooring Solutions
Perth Concrete Solutions provides epoxy resin flooring solutions for mine sites, commercial builders and mining companies. We can also transform homes and commercial spaces with concrete resurfacing a...Read more
Open 24 Hours, 7 Days A Week
Sponsored Links: Blogs of premium members under the same category.
Freyssinet Australia: The Pioneer of Specialist Civil Engineering in Kalgoorlie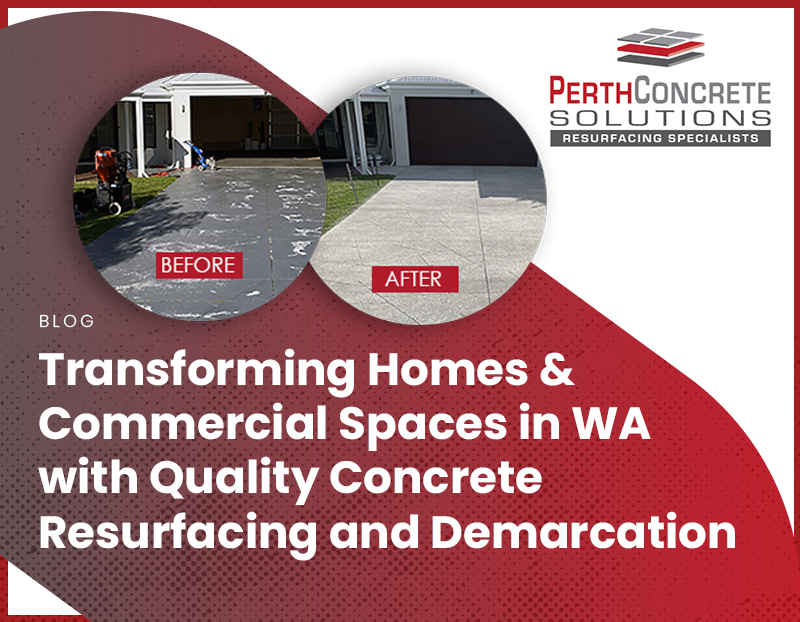 Quality Concrete Resurfacing in WA: Reinventing Homes & Commercial Spaces with Perth Concrete Solutions
Why You Need A Business Page and What's In It