Our Story
Menzies is a mining and pastoral town in the Northern Goldfields, 730km northeast of Perth and 132km north of Kalgoorlie. It's not a large town and doesn't appear in the news very often, but this was not always the case. 
Like many towns in Western Australia, it was born in and boomed during the gold rush days of the 1890s. Then, following the pattern which has become typical of many gold mining towns, the limit of available resources was reached, the people drifted away and the area declined. Despite these changing fortunes, Menzies continued to survive.
What We Do
The Menzies CRC and Visitor Centre is the central hub of the community and endeavours to keep the community up to date with information and technology. Visitors to the region are welcome to call in and take a guided look around or visit the Menzies Visitor Centre history room to discover more about Menzies. Pamphlets, brochures, guide books and maps, together with souvenirs are available from the Visitors Centre.
Why choose Menzies Visitor Centre?
Our staff in the Menzies Visitor Centre can provide you with a great deal of information on some of the places of historical interest found in Menzies that has survived after the area declined, such as but not limited to the:
Town Hall & Shire Office

Clock Tower

Railway Station

Menzies Community School

Old Police Station, Quarters & Gaol

Nursing Post

Menzies Cemetery

Butcher Shop / Tearooms

Baker's Oven

Old Menzies Hotel (now the Achievable Outback Cafe and private residence)

Railway Hotel (now called Menzies Hotel)

Old Lady Shenton Hotel (now the Visitor Centre)

Old Post Office (now a private residence)

Menzies Battery (now privately owned and operated)

Lake Ballard

Goongarrie Cottages

Niagara Dam

Kookynie

Golden Quest Discovery Trail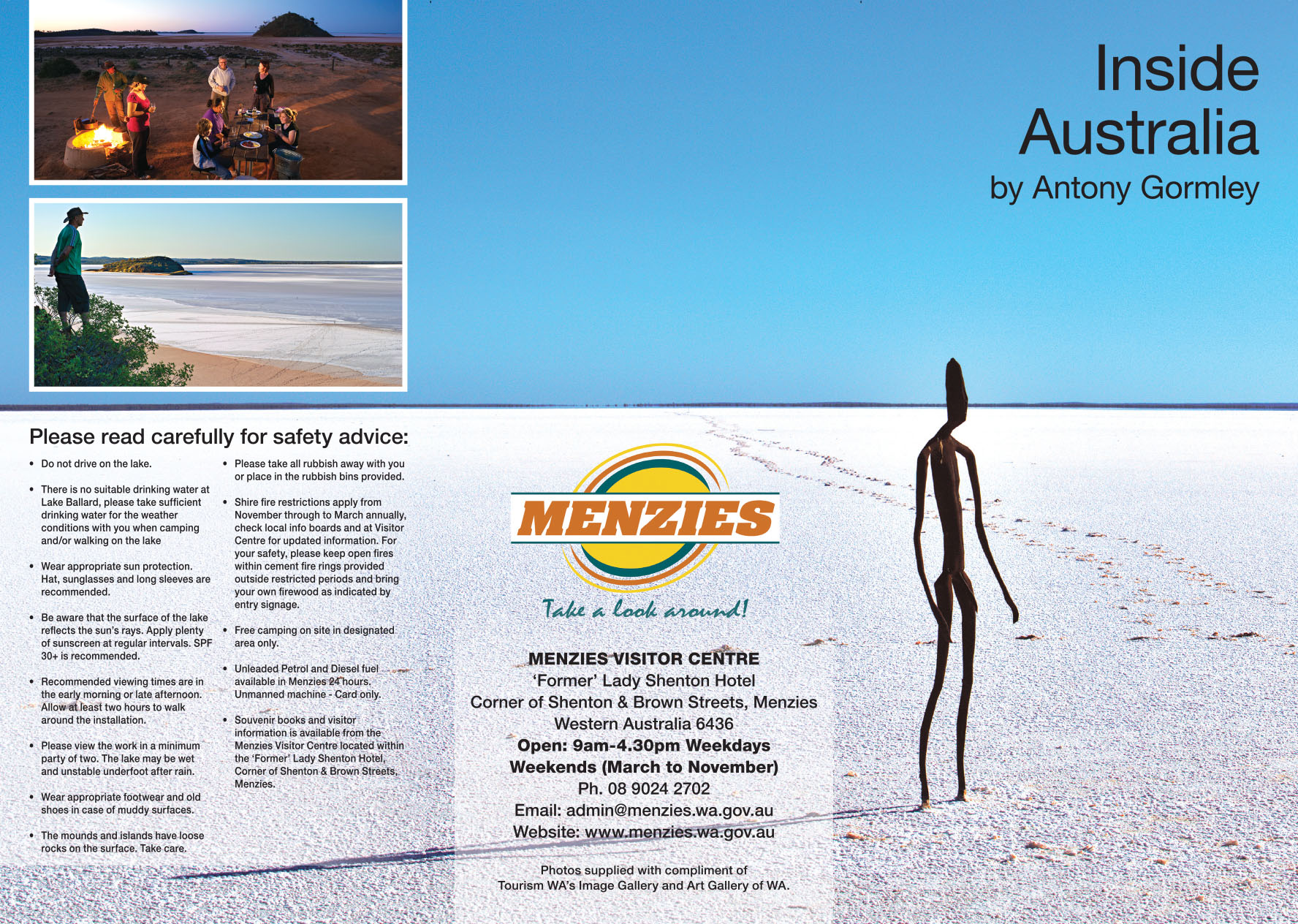 | | |
| --- | --- |
| Category | Tourist Attractions |
| Promotional Feature | Pamphlets, brochures, guide books and maps, together with souvenirs are available from the Menzies Visitors Centre, where the central hub of the community and endeavours to keep the community up to date with information and technology. Visit our business page and get to learn more about the rich history of the Shire now! |
| Benefit Checklist | Mining and Pastoral Shire |
| Localities | Menzies |
| Keywords | community resource centre, visitor centre, visitor information centre, menzies tourist attractions, mining and pastoral shire, shire of menzies, menzies top attractions, menzies heritage trail |