Submitting details.
Please wait ...
Brutum Logistics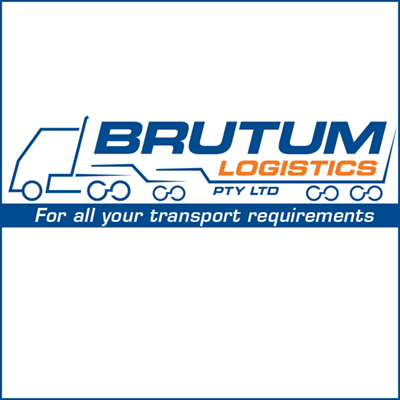 Verified 70-76 Vivian Street, Kalgoorlie, WA, 6433
Open 24 Hours, 7 Days Per Week
Our Story
Brutum Logistics is a haulage company that provides heavy haul transport services throughout Western Australia. We specialise in oversize loads, mining and civil equipment, general freight, and logistics. 
What We Do
Brutum Logistics is a one-stop-shop for all your freight and logistics needs in Australia and Interstate. We can provide you with:
Accredited Pilots

Hot Shots/Urgent Freight

Heavy Haulage/Oversize

Freight and Logistics 

General Freight Services

Pilot Vehicles

100 Tonne Floats

Drop Decks with Ramps

Flat Top Trailers

Australia Wide Service
Fleet and Equipment
​

50T up to 100T Floats

7 and 10 Line Platforms

Drop Decks with Ramps

Flat Top Trailers

A & B-Train Configurations

Road Train Configurations 

Semi Tilt Slides

Pilot Vehicles

1 Tonne Utes
Why Choose Brutum Logistics?
There's no freight services job too big or too small for Brutum Logistics. ​With a presence in both regional Western Australia and Perth, we can move what you want and when you need it moved. 
Our modern fleet is regularly serviced and maintained by our expert workshop technicians to the highest standards to avoid any costly downtime and delays. This enables us to deliver the highest standard of service to our valued clients.
Details
Category
Pilot Escorts
Promotional Feature

Brutum Logistics is a one-stop-shop for all your freight and logistics needs in Australia and Interstate. We can provide you with accredited pilots, hotshots, heavy haulage, pilot vehicles, 100-tonne floats, drop decks with ramps, flat top trailers and general freight and logistics with Australia-wide service.

Benefit Checklist

Specialises in the Transportation of Oversize Loads

Highly-Qualified & Reliable Truck Drivers

100% Guaranteed Satisfaction

Localities
Kalgoorlie-Boulder
ABN
95 160 101 066
ACN
160 101 066
Keywords
heavy haulage company, transport services, mining haulage, transport company, freight services, trucking company, transport logistics, logistics services, logistics company, hotshots kalgoorlie
Haulage Services
Pilot Escorts
Mining Haulage
Transport Escorts & Pilot Services
Transport Services