Submitting details.
Please wait ...
Pure Air Filters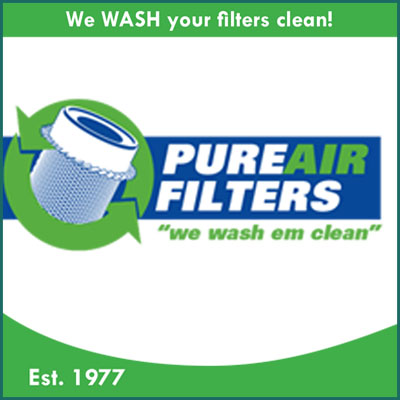 Verified 55 Rogers Way, Landsdale, WA, 6065
Monday
8.00am
-
4.00pm
Tuesday
8.00am
-
4.00pm
Wednesday
8.00am
-
4.00pm
Thursday
8.00am
-
4.00pm
Friday
8.00am
-
1.00pm
Saturday
closed
Sunday
closed
Closed all Public Holidays | We proudly accept Visa and MasterCard.
No matter what type of filter you're using, Pure Air Filters can expertly wash them clean. Based in Landsdale, this innovative air filter cleaning company is Western Australia's only member of the Australasian Filter Service Association (AFSA) due to its unique and thorough wet washing and testing process. Since then, we had grown to be one of the leading and most reputable filter cleaning companies in Western Australia. 
We wash and clean your filters, bubble test them for defects, and pack them for transport – all for a fraction of the replacement cost. Our unique and exclusive pressure testing entails immersing a pressurised filter underwater. 
Details
Air Filter Cleaning
Bubble Testing
Filter Bags
Air Water Separators
Hydraulic Filters