Submitting details.
Please wait ...
Native Vegetation Solutions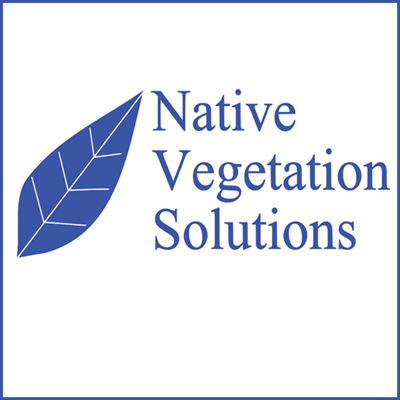 Verified PO Box 41, Kalgoorlie, WA, 6430
Monday
7.00am
-
4.00pm
Tuesday
7.00am
-
4.00pm
Wednesday
7.00am
-
4.00pm
Thursday
7.00am
-
4.00pm
Friday
7.00am
-
4.00pm
Saturday
closed
Sunday
closed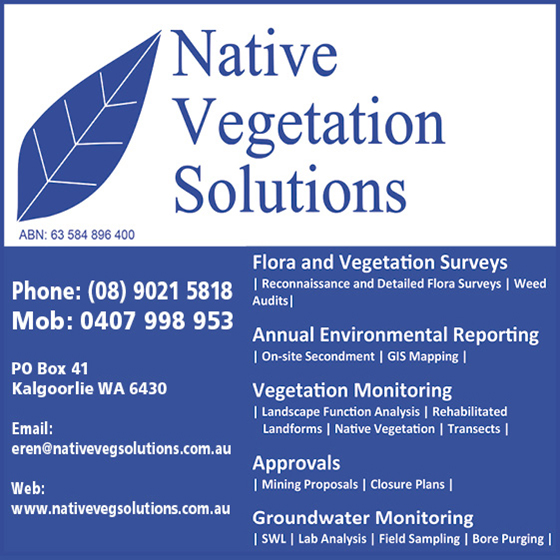 Our Story
Native Vegetation Solutions was founded by Botanist and Director Eren Reid in 2010. Eren works to provide exceptional Environmental Consulting services to the mining and resources industry. His expertise is well respected locally, and his discovery of a new species has put him on the map beyond the Goldfield region.
What We Do
Eren provides a range of environmental services from Groundwater Monitoring to Flora Surveys and Vegetation Monitoring, assisting mining and resources companies to meet environmental compliance and monitoring requirements.
Why Choose Native Vegetation Solutions
Eren's botanical knowledge is a rare find when coupled with his years of experience in the field. Situated in Kalgoorlie-Boulder, he is ideally positioned to meet the needs of regional companies who need a fast, effective and competitive service.
Details
| | |
| --- | --- |
| Category | Environmental Consulting |
| Promotional Feature | Based in Kalgoorlie, Native Vegetation Solutions (NVS) is an environmental consulting business focused on providing quality services at competitive rates. The business is operated by a professional botanist and owner, Erin Reid. We provide several services to the mining industry, from small scale exploration companies to large scale global mining companies, as well as local shires. |
| Benefit Checklist | Committed to Providing Long-Term Sustainability |
| Localities | Kalgoorlie-Boulder |
| ABN | 63 584 896 400 |
| Keywords | environmental consultant kalgoorlie, environmental consulting service, environmental specialists kalgoorlie, professional botanist kalgoorlie, vegetation monitoring, groundwater monitoring service, environmental consultancy, environmental consultancy, environmental assessments, environmental consultancies, environmental consultants in wa, monitor vegetation clearing, flora survey, vegetation condition assessment, vegetation survey, vegetation monitoring methods, groundwater sampling services, groundwater water level monitoring, groundwater field services |
Flora and Vegetation Surveys
Vegetation Monitoring
Annual Environmental Reporting
Approvals
Groundwater Monitoring